Volatility Factor 2.0 PRO
Affiliate Page
Select below your preferred Affiliate Network:
We've been successfully building and promoting high performance Forex Robots for years.
We know what it takes to generate sales and put commission in your pocket.
It's hard to best our past product but… Volatility Factor 2.0 PRO is the most powerful trading tool that we developed until now...and your visitors will absolutely love it.
But we didn't rest on our past success.
We've created and tested every sales to make sure it delivers conversions and commissions.
One more thing… We respect your reputation and your audience's time and trust.
The #1 risk you face is selling a junk product that racks up high refunds and cripples your reputation.
That's why we made sure that we had the proof, quality, and reputation needed to launch a product you can be proud of.
We are the most trusted Forex EA provider on the market and we are still supporting all of our products, even those released 11 years ago.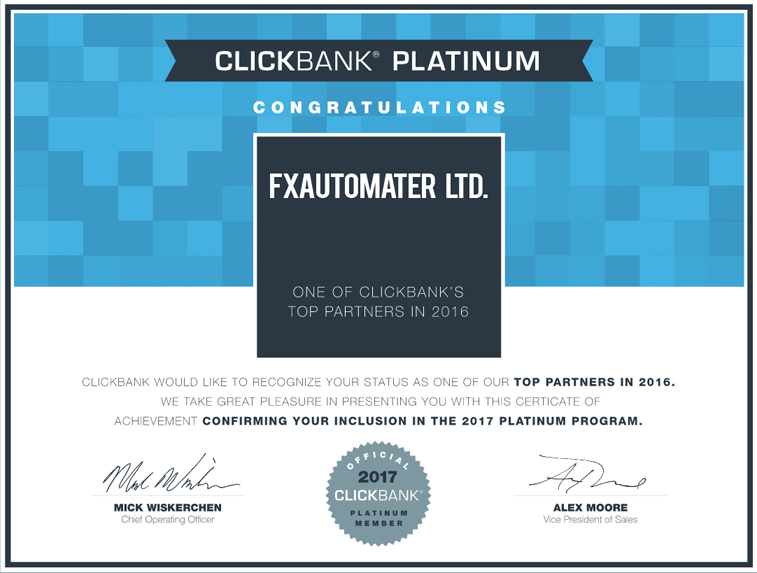 7 Reasons Why It Pays
To Promote Volatility Factor 2.0
Performance:

We rigorously test all of our Forex EAs and Volatility Factor 2.0 Pro has undergone the most comprehensive testing to date.

Solid Proof:

Volatility Factor 2.0 PRO is our day-to-day trading tool. We're constantly updating the proof on the sales page to reflect its superior performance.

Professional Product:

The product is off the scale in terms of quality and value. Designed in its entirety by a full time professionals, this is one of the most comprehensive trading EA anywhere on the internet. This is a world-class trading system you can be proud to promote.

Solid Vendor Reputation:

We've been developing and successfully launching High Performance EAs for the last 11 years. Each of our products is well known and has helped traders boost their trading profits.

Excellent Commission Payout:

We will pay you up to

$104.1 per sale.

This isn't a $20 throwaway EA where you only get a couple of dollars each sale. We've built a robust tool that is worth the money and delivers substantial commission paydays.

Responsive 24/7 Customer Support:

We will keep refund rates to a minimum by offering the best Customer Support available.

Brutally Tested Marketing:

Our sales materials are continually tested and optimized for maximum sales conversions.
What AFFILIATES Get:
Top Clickbank Forex Vendor, Evergreen Sales
YOUR COMMISSION: 30% on all sales! This includes The Upsell - also a very popular and great forex robot
Main Sell: 347 USD
Upsell: 347 USD
You get full 30% on ClickBank commission
or 104.1 USD per sale.
We encourage our affiliates to contact us if they believe that they can make more than 30 sales per month. We can discuss and give you much better commission rates. If you believe to your business and have the ability to make greater than 30 sales per month, then do not hesitate to contact us to offer you better commission rates.

Step #1: Get a ClickBank Affiliate Account
Clickbank handles our Affiliate Program enrollment and payments. You can sign up for a free account with ClickBank. Click HERE to sign-up for ClickBank.


Step #2: Get Your Affiliate Link
You should register below to be approved for 30% Commission!
Enter Your E-Mail and ClickBank ID below:
It is required to register above. Only registered affiliates will be approved, whitelisted and will get 30% commission. The approval process will take no more than 1 business day. After, you will be able to start promoting our products and earn great commissions.
It is the only way we can approve you and keep you up-to-date with what's happening or let you know about any important changes and updates.
Affiliates Marketing Materials
Banners